achieve measurable results with new website and digital outreach
crafting business website that converts, and design digital marketing strategies that keep customers coming back again and again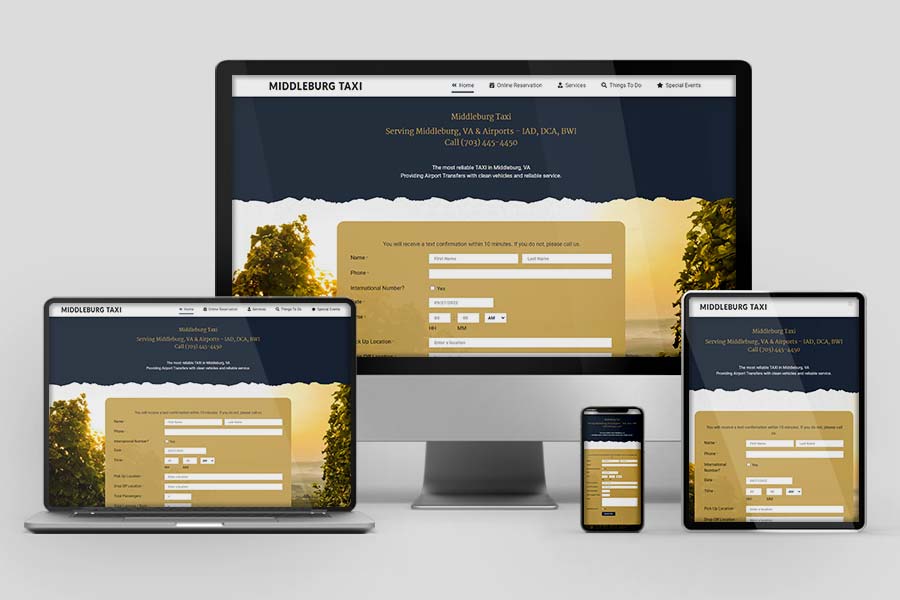 Case Study:
Fairfax, VA Realtor
Fairfax, VA Realtor began providing a real estate service in Virginia in the early 2016s which grew into a larger client base. Their real estate service began with a small client base but has grown into thousands more over the years. They provide excellent customer service and have always gone out of their way to ensure that their clients have a great experience and the best investments possible. They would love to have a system to educate their potential new clients and provide value to their current client base.
Share this Small Business!
1. Business Website:
Challenges & Solutions
Content Availability
Challenge:
Visitors who are visiting the site are potential clients have real estate questions and concerns that should be answered before they can choose a real estate firm. Those clients are not getting good answers, content or solutions from the website of Fairfax VA Realtor. Thus, customers are hesitant in calling for additional information.
Solutions:
Fairfax VA Realtor site has new content on multiple real estate topics posted on the site. There are also several blog posts, videos, infographics and calculators for their potential clients to easily navigate through the website and get the content they need which puts trust back in Fairfax VA Realtor firm.
Neighborhood Data
Challenge:
Fairfax VA Realtor needs data on neighborhood, pricing trends, inventory that's available and other current information.
Solutions:
Fairfax VA Realtor can now provide their clients with trustworthy data such as pricing trends, inventory availability, home buyer and seller behavior, and even shopping options, restaurants, activities and more. Now, their brand-new website fills in the gaps by providing critical neighborhood data that will allow their clients to make better decisions when looking to buy or sell a home with a realtor.
Listings & Featured Searches
Challenge:
This firm has listings of homes to sell that people actually want to see, but these listings are not displayed on the website. Also, the previous sold stats are not available for people to see. This is also hurting the reputation and trust of the firm.
Solutions:
Their website is now complete. They have all the features they wanted in a website, including listings! They can easily showcase the MLS's listings which they're able to showcase on their pages and send a branded link to their potential clients, showing that they have the power to help them get the perfect house.
Lead Capture Landing Pages
Challenge:
Website visitors who are potential home buyers or homeowners thinking about selling are leaving the site without leaving their contact information. The website is not generating any leads because there's no way to get in touch with the firm.
Solutions:
Website now has multiple lead capture contact forms throughout the website so that anyone wanting more information on a listing, CMA, home valuation, or any other information, they can easily fill out a form for additional follow-up. We've helped this client setup a lead capture system so they can nurture leads through various follow-ups and grow their business.
2. Checklists
for buyers and sellers
Checklists
Digital, Printed & for Social Media
Challenge:
Need a digital or interactive checklist which can be immediately sent over to a potential client which will help them in their current real estate need and build the trust to buy or sell their next real estate investment.
Solutions:
This client can now easily share their revamped checklists to homeowners converting them to list the property with them when they think about selling due to the experience provided by the team and these checklists. These checklists can be sent over immediately and will help their prospects in their current real estate needs.
3. Curate
Buyer's Guide and Seller's Guide
Real Estate Guides
Buyer's Guide & Seller's Guide
Challenge:
Need a professionally designed seller's guide and buyer's guide that can be provided to potential clients during the initial consultation meetings.
Solutions:
Created gorgeous and professional guides which is an all-in-one seller's guide and buyer's guide. This allows them to convert consultation meetings into real estate clients, which allows them to serve their client best way possible while also increasing their revenue. This has been the best ROI because it merges the expertise of the real estate firm, and also professionally laid content to explain to these prospects.
Conclusion & Our Thoughts
Fairfax VA Realtor is a small business that's ready to grow. By investing in a new website, checklists, and guides they will become better aligned with their brand, gain more real estate leads, get more recognition, and be able to market better. We loved working with Fairfax VA Realtor as they are so excited about their new website and digital checklists. They now have a highly responsive and mobile-friendly website, a completely redesigned digital brochure that people can access from anywhere, and we even helped them plan a lead capture strategy that aligns closely with their company's goals. We are so glad we could be a part of their success!
Share this Small Business!